Sponsor: CBTS
Today's Business Mandate: Modernizing Applications and Infrastructure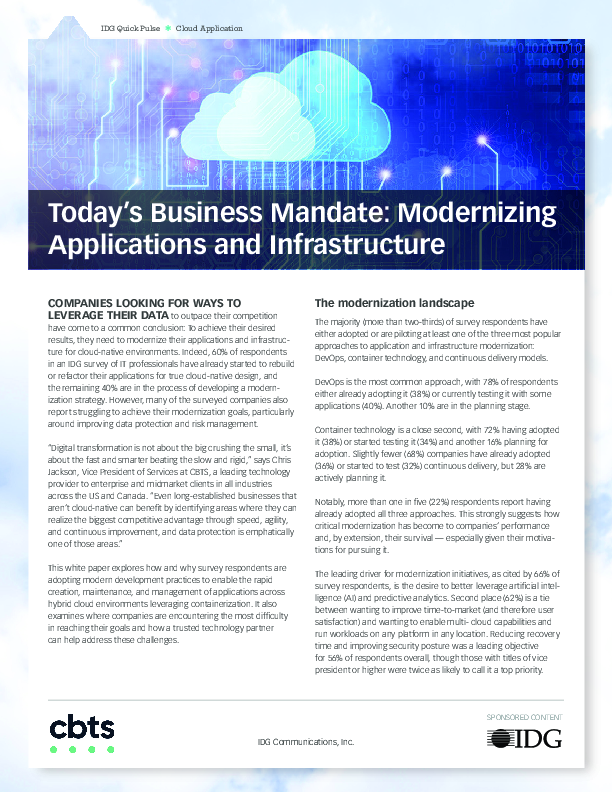 Companies looking for ways to leverage their data to outpace their competition have come to a common conclusion: To achieve their desired results, they need to modernize their applications and infrastructure for cloud-native environments. Indeed, 60% of respondents in an IDG survey of IT professionals have already started to rebuild or refactor their applications for true cloud-native design, and the remaining 40% are in the process of developing a modernization strategy.
This white paper explores how and why survey respondents are adopting modern development practices to enable the rapid creation, maintenance, and management of applications across hybrid cloud environments leveraging containerization. 
Learn more about companies that are reaching their goals and how a trusted technology partner can help address these challenges.