Sponsor: J2 Global Communications
Yes, Your Healthcare Organization's Digital Workflows Can Include Cloud Fax, Too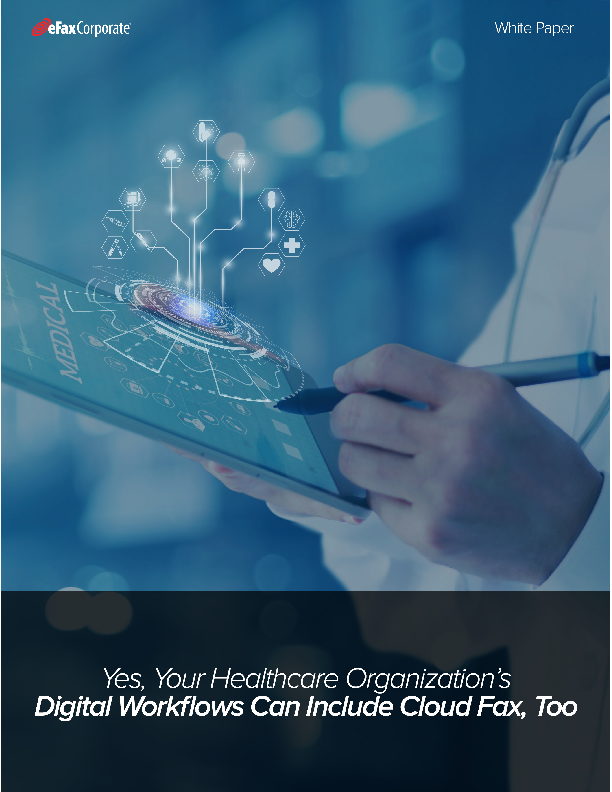 For years, many healthcare organizations—maybe yours included—operated under a false choice: Either we maintain our inefficient, expensive, and error-prone fax infrastructure, or we give up the ability to fax altogether.
But there is a third option: a simple, nondisruptive, transition to a hosted digital fax solution.
This paper will review the benefits of migrating to a cloud fax workflow, including:
Ways cloud fax can improve your employees' workflows and boost productivity, including integrating fax into your EHR system.
The security and compliance advantages of a HIPAA-focused cloud fax solution.
How cloud fax can help your company address the government's "interoperability" requirements.
And why, unlike many of other initiatives on your digital roadmap, moving to cloud faxing won't require a lot of time, resources, or training.