Sponsor: Microsoft
Three keys to exceeding buyer expectations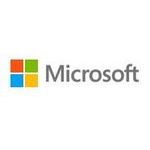 Only 23% of business buyers say that sellers provide an excellent experience. How can your sales team make the shift to a buyer-centric model so they can meet – or even exceed – the high expectations of B2B buyers?
In this eBook, you'll discover how your sellers can foster stronger relationships with buyers by using Microsoft Relationship Sales, which features the combined power of LinkedIn Sales Navigator and Microsoft Dynamics 365 for Sales. Learn how to:
- Connect with key decision makers from over 590 million LinkedIn members.
- Streamline your processes with AI-based insights, embedded email intelligence and tracking, and recommended next actions.
- Glean insights that reveal how to move relationships forward based on customer interaction data.
- Synchronise lead data across different tools and platforms, so sellers have a complete picture that reflects one version of truth everywhere.