Webinar: Wednesday, May 5 | 1 pm ET
The recent pandemic has uncovered a startling reality. The reality is that all organizations must accelerate their adoption of technology to keep pace with their industry and customer demand. This was always the case; however, the pandemic has exacerbated that pain point for all companies in all industry segments. Digital transformation is not a differentiator or a 'nice-to-have' it is a foundational element of success. That part is simple. So, how can companies unlock their potential and outpace the competition?
No matter where you are in your transformational journey, either getting started or well down the road there are a few key steps and paradigms which lower operational costs and increase scalability - the key elements of driving profitability for your organization. Indeed, scaling is the only way to keep pace with an ever-increasing demand, so how can we drive scalability across business and technology processes to create an agile business environment that meets demand rather than chasing it.
In this webinar, Jim Grubb, Chief Technology Evangelist, Cisco and Ryan Coverdale, Cisco Principal Lead, Softchoice, will discuss:
The road to success, a unique journey for every organization, is an integrated combination of technologies. Learn from our multi-vendor approach which focuses on creating modular solutions that seamlessly integrate. Therein is the key to scalability. A single faulty integration is a problem. A faulty integration at scale is a catastrophe. 
How Softchoice is uniquely positioned through its strategic partnership with Cisco and key cloud vendors such as Azure, Amazon Web Services and Google Cloud Platform, to demystify technology integrations to enable digital acceleration, scalability, and the industry insights on how to guide your organization along the path to Transformation. 
Our experts will also discuss a digitization roadmap tailor-made process for an organization to align business objectives, outcomes, and value to current and future state of a digital estate.
*Note: Please ensure you register at least 30 minutes prior to the live webinar's start time.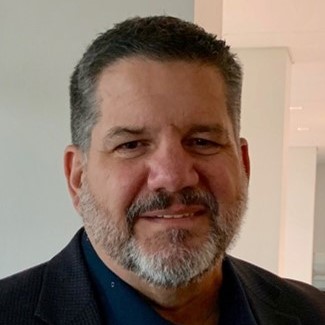 Jim Grubb
Chief Technology Evangelist, Cisco
As an expert in Digitization even before it was called Digitization, Jim has spent most of his career helping people understand how business and technology intersect. He is an exponential thinker and charismatic speaker currently working with most of Cisco's largest customers as they build their Digital Strategies.  
As John Chamber's longtime product-demo sidekick, he delivered over four hundred keynote demonstrations at industry, technology, and CXO events, including Cisco Live, CES, HIMSS, NRF, Oracle World, Salesforce, DODIS, Cisco Partner Summit, and Cisco's World-wide Sales meetings.
Jim has also presented to many Government and World Leaders, including Hillary Clinton, George W. Bush, Tony Blair, Madeleine Albright, Dimitry Medvedev, Al Gore, Viktor Chernomyrdin, Vicente Fox, Arnold Schwarzenegger, Jean Carnahan, and Jim Gilmore.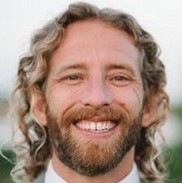 Ryan Coverdale
Cisco Principle Lead, Softchoice
Coverdale is a technical evangelist and implementor with 17 years of experience planning, designing, building, deploying and adopting across all major vendors. He has worked in every major industrial vertical with a focus on Application Experience. That is he specializes on delivering amazing end user experience by architecting technology solutions that are resilient, scalable, and reliable. From front line emergency responder applications to 24/7 call centers high volume call centers to multi-site private cloud infrastructure for media conglomerates to end to end security architecture and governance for valuable intellectual property and private data - the solution must always be dynamically scalable, and constantly monitored for success criteria NOT just failure criteria.
No matter the technology, be it the end user device experience, the public and private cloud infrastructure, and all the connectivity and software in between, there is but one goal and that's user experience.